We provide our employees with meaningful and engaging opportunities to advance their professional careers.
Accessibility
ReVital Polymers is committed to treating all individuals equally and providing information and communicating in a way that is accessible to all. Request for an accessible format or communication support can be completed by emailing us or calling 519.332.0430.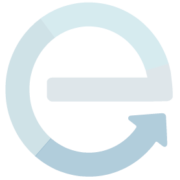 Current Openings
ReVital is currently seeking a Procurement & Logistics Administrative Support to support with operational tasks and administrative procedures involving logistics data, inventory control, shipping and receiving. The ideal candidate will have 3 years of relevant experience and a College Diploma/Certificate in a related field.
ReVital is hiring a Shift Supervisor to ensure the safety and efficiency of our plant in Sarnia, Ontario. The qualified candidate will have a minimum of three years demonstrated multi-disciplinary experience and familiarity with basic health and safety regulations.
ReVital is looking for a self-motivated General Labourer to join our team in Sarnia, Ontario.
ReVital is hiring a Heavy Equipment Mechanic to perform repair work on fork trucks and related vehicles with a safety mindset. A license is required along with a minimum of 3 years experience working with Heavy Equipment.