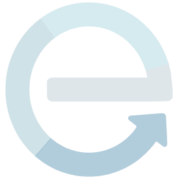 Revital Polymers is Transforming the way we all look at plastic
Canadian Owned & Operated
A proudly Canadian owned and operated company led by a team of waste resource and recycling industry pioneers who have more than 65 years of experience in the industry, combined.
Best Environmental Outcomes for our Customers
We create products that help our customers – producers and brand owners – achieve the best possible environmental outcomes that result in cost effective and responsible end-of-life product management.
New Sustainable Products from Plastic Packaging
We operate an 180,000 square foot plastic recovery facility the processes post-consumer rigid plastic packaging for the manufacturing of new, sustainable products.
ready to be transformed into high quality & sustainable new products annually
Request a Quote
Circular Economy
Creating sustainable, post-consumer plastic material products that contribute to the circular economy.
Learn More

When you place something in the trash bin, you know where it's headed. When you put it in your recycle bin, it opens up a world of possibilities.