Outbound Plastic
We sort with optical sorting technology – shred it-grind it-wash and dry it – formulate and extrude it, and then transform it into pellets. The complexity of the process is in the recovery of discrete resin types and tailoring them to specific customer end use applications.
PET
• PET Baled Bottles
Polyethylene and Polypropylene
• Pellets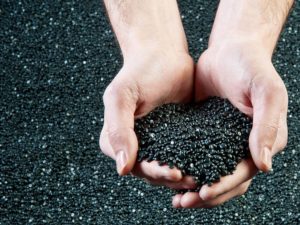 Waste To Energy
Waste to energy products that generate heat as an alternative form of energy recovery.
Recyclable Materials
We recover and recycle our product's packaging including paper and metal and reintegrate them into the circular supply chain – maintaining their value and allowing them to be transformed into new products all over again.
Our Markets
Our process allows us to recover various plastic types of rigid plastic and customize it to meet individual customer needs. It is a proprietary process that ensures quality for our customers and contributes to more sustainable operations.
Our Customers
• Industrial
• Automotive
• Consumer
• Agriculture
The Automotive Industry Uses More Than 264,000 Tonnes of Polyethylene Resin Annually